Call and ask us about our current LASIK promotions
100% Blade Free, All-Laser LASIK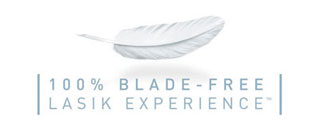 Dr. Strecker has been performing LASIK for over 20 years. And since June 2007, Dr. Strecker has provided All-Laser LASIK to all his patients. The same laser approved for U.S. Air Force/Navy fighter pilots and NASA astronauts.
Dr. Strecker and his surgical partners at Quincy Laser Eye Center are happy to announce their two new LASIK lasers – the WaveLight FS200 and WaveLight EX500 (the WaveLight Refractive Suite).
This WaveLight Refractive Suite is the fastest refractive surgical platform in the U.S. In addition, these two lasers offer optimal safety and precision through:
Perfect Pulse Technology (ultra-thin laser pulses used to sculpt the corneal surface with the utmost accuracy)
High-Speed Eye Tracker (checks eye position 1000 times per second to insure ultimate safety and efficacy)
Wavefront-Optimized Technology (adjustment for patient's unique corneal curvature to maintain the cornea's natural aspheric shape thereby resulting in optimal vision)
This amazing technology along with Dr. Strecker's many years of experience leads to excellent surgical results. This new laser platform – WaveLight FS200 and WaveLight EX500 – is FDA approved for large amounts of nearsightedness, farsightedness, and astigmatism.
Feel free to contact us at info@streckereye.com or 877-249-2020 for a free LASIK consultation.