Botox Cosmetic:

#1 doctor administered cosmetic procedure in the world.


Botox Therapeutic:

used to treat medical conditions throughout the body.
Ask about our Botox wedding Specials!
Dr. Strecker

– Why BOTOX at Strecker Eye Center?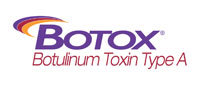 Eye Surgeons (ophthalmologists) were the first doctors to use Botox
In the 80's, an American ophthalmologist discovered Botox could be used to treat facial spasms and crossed-eyed children.
Later in the 90's, a Canadian ophthalmologist discovered how Botox could treat facial wrinkles
For the last thirty years, Eye Surgeons have been the medical leaders in the use of Botox Cosmetic and Botox Therapeutic!
Dr. Strecker is a board certified ophthalmologist (Eye Surgeon) with over twenty years of Botox experience. Dr. Strecker was one of the first doctors to use Botox on the South Shore and in New England cosmetically and therapeutically. Dr. Strecker is a member of the Botox Cosmetic Physician Network.
Christine

– First BOTOX Treatment

Our cosmetic patients maintain their natural expressions after receiving Botox because Dr. Strecker does not over treat. Dr. Strecker believes when using Botox or any other cosmetic treatment, it is important to achieve a natural look where the patient appears "Rested" "Youthful", and "Glowing".

Dr. Strecker treats facial wrinkles with Botox Cosmetic:
frown lines between the eyebrows (the 11's)
horizontal forehead wrinkles
crow's feet around the eyes
wrinkles on the upper lip
bunny lines around the nose
He also treats with Botox:
down turned mouth
gummy smile
droopy brow
"jelly roll" lower lid
nose tip droop
So turn back the clock 10 years and more with Botox Cosmetic!
Frequently Asked Questions
What is Botox?
Botox is a purified protein that comes from the bacterium Clostridium botulinum produced under strict standards by Allergan, Inc. in Irvine, CA.
How does Botox work?
Botox works by blocking the chemical messanger (acetylcholine) that travels between nerves and muscles thereby causing those muscles to contract less strongly. The effect lasts 3 to 4 months.
How long has Botox been used?
Botox was first used therapeutically by an ophthalmologist, Alan Scott, M.D. in the 80's to treat strabismus or crossed eyes. Botox was first used cosmetically by a Canadian ophthalmologist Jean Carruthers, M.D. who discovered its use as a facial wrinkle treatment while treating her eyelid spasm patients in the 90's.
Is Botox Cosmetic safe?
Botox Cosmetic is very safe. In fact, Botox was first used to treat cross-eyed children and is currently used to treat children with spastic paralysis from cerebral palsy. The typical cerebral palsy patient receives dosages of several hundred units where the average cosmetic patient receives 40 units or less.
Side Effects of Botox
The side effects of Botox are minor when injected around the face, i.e., temporary double vision, temporary droopy upper lid (both easily managed by an ophthalmologist). More serious side effects can occur when injecting the neck, i.e., difficulty swallowing, speaking, or breathing. For this reason, Dr. Strecker does not treat necks but only faces with Botox.
Who should not receive Botox?
Women who are pregnant or breastfeeding and patients with neuromuscular disorders such as ALS, myasthenia gravis, or Lambert-Eaton syndrome should not receive Botox.
Choosing a Doctor
Experience counts! Dr. Strecker is one of the first doctors in New England to use Botox therapeutically and cosmetically. Dr. Strecker has been treating patients with Botox for over twenty years.
Affordability
Strecker Eye Center offers discounts to new Botox cosmetic patients and offers a Botox loyalty program. If interested, please click on "contact us" to get more information.
BOTOX

Testimonials and Q and A